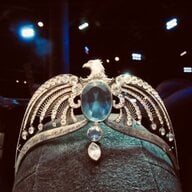 Joined

Nov 26, 2018
Messages

144
This is just a sad little moan that I had to get out in a place where others will understand...
A few months ago, my partner asked me to go and research engagement rings and send him some pictures of what I would like. We have a small budget, I would prefer a vintage ring.
I found THE PERFECT ONE. 18 karat gold, a cluster of tiny old cut diamonds. Perfectly within our budget and even almost the right size. I sent hints and a photo to my partner. I thought about it all the time.
Then we went into another covid-related shut down.
Shops are now open and today I went to visit my ring ... and it had been SOLD
I know he didn't buy it because he's been working from home this whole time.
I'm so sad!!! The second hand jewellery market is so small here, there's not a lot out there.