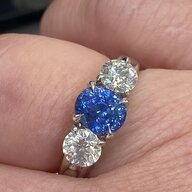 Joined

Feb 29, 2012
Messages

9,633
As much as I love large size rings with high carat weight, I also decided I like a lot of variety and diamond shapes. I started my "little rings" project so I can wear a lot of little bling on many fingers while also having the option of later on giving these rings away to those I love: daughters and Dils/nieces/granddaughters etc.
My first project has begun. As an aside, my new .56 HPD diamond is not officially in this project, as that is step one in a different project lol.
Ring #1: bezel heart
The first diamond I ever saw for sale was a heart shaped diamond I saw at a wholesaler when I was with my aunt. I was about 19 and loved it and have wanted one ever since.
I bought a .50 G SI2 heart from B2C the other day that I found through the PS search engine. This diamond was $708.00 and according to the gemologist, is eye clean and beautiful. This is the one with the "etch channel" as the grade setting inclusion and it's ratio is .86, making it a cute chubby heart.
Here is a screen shot of the diamond: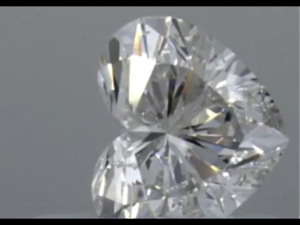 And here is the CAD:
This is going to be a size 5 pinky ring for me. The setting will be 14k white gold and cost $525.00, making the total cost of this little ring: $1233.00
It will be ready in 3-4 weeks.