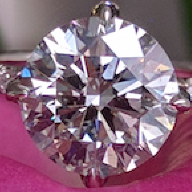 Joined

May 29, 2016
Messages

97
So, a little background about me:
I'm an Emergency Department doctor in California. I'm also a meticulous researcher and planner and I LOVE data. In fact, a big part of the non-clinical aspect of my life is based in information technology and handling the vast amount of data that hospitals collect.
I also love the chase involved in finding a great deal. I search for flights for weeks, trying to squeeze 50 more dollars, an upgrade, or a better itinerary. I'll look high and low for a 10% off coupon or 5 dollars off. The little bit of money saved typically is small, but I find it a rewarding task. I started looking for a graduation present 2 months before I found what I wanted, and then it took me 4 months to find the right price.
I say all that to explain how buying a diamond is a perfect game for me:
-There are so many layers of data.
-It is hard to gather all that data.
-It requires time and research to understand all the data.
But there are some frustrations in there too:
-The data is not all objective.
-Not all the data is available to consumers.
Then there are the things that make this pursuit especially fun:
-The data inform the quality of the diamond, but doesn't guarantee it.
-Understanding the numbers does not make your eyes learn any faster.
-One's "thresholds" or preferences makes each search slightly different.
My search, in truth, started back in November. Casual at first, simple online searches of rings themselves. Very basic reading on 4Cs. A quick glance at how much things cost on
blue nile
(because everyone has heard of
blue nile
).
I love reddit. I use reddit all the time, so at this point I searched reddit. I was actually pretty disappointed about the small community on reddit. Nonetheless, I ran into two people, Dan Moran at Concierge Diamonds and sproutworkshop. I'll get back to them later.
Over the next several months, I started learning more. But I was slightly untrusting of the information I was reading. Google searches lead you to low hanging fruit: the "free diamond consultants." Diamond .pro, beyond4cs, onlinediamondbuyingadvice, etc.
Yes, they have a lot of genuine and good information to learn from, but as you really read into each, you see that they push a bit of their education towards why you should buy from their preferred store. To be fair, they're up front about the fact they get a commission. But if you suggest a stone to them from another site, they'll dismiss it and recommend one from their preferred site. They have skin in the game and they aren't objective players in helping you find what you're looking for. NEXT!
At this point, mid-May, I realized I didn't know what shape she wanted. So I put her mom on the task - she came back saying something square, probably princess. I met with Concierge Diamonds in downtown LA. He showed me princesses, radiants, and rounds. I liked rounds.
A week later, I asked one of her good friends - she sleuthed too and came back and said, cushion or radiant.
Hmmm. A big discrepancy that I didn't want to screw up. So I eventually just asked her directly. We looked at some stones together. It was 9 at night and the only thing that was open was Ben Bridge. Wow, that place was a total ripoff. I was practically laughing at the prices as we left. We saw a couple more stones the next couple days. She couldn't decide between radiant and round, so she told me to pick. I picked round, but she doesn't know that yet. (I also got her a necklace with a smaller radiant stone. I'll post picture of it too).
At this point, we're at the late part of May. I'm back on reddit. I've learn about HCA from sproutworkshop .com on reddit. I also find his data mining tool for
James Allen
. Basically, once a week he collects all the stones and categorizes them by color, clarity, and cut and then plots them on a size vs. price chart. You can then click on each one to be linked to the site to see the stone. It helps you select the least expensive, largest stones in each grade to get a sense of their quality and appearance. It's very useful to get an idea of what the prices should be for stones on other sites, and whether you might be getting ripped off.
I've also found Pricescope. My general feeling about forums is not positive. I get patients all the time who come in because of something they read online; they aren't always wrong (sometimes they're spot on), but the vast majority of cases lead them to scary, rare, and unlikely conclusions. So I read pricescope with a great deal of skepticism. But I also read the education. I saw that there were "preferred vendors," but many of them. And that there was a lot of data, and trade folks and highly dedicated expert consumers who adhere to codes of conduct.
It seemed like nobody had anything to gain or lose from my preferences or ultimate decision, so I gained a great deal of respect for pricescope and for the advice given, but it isn't perfect. I'll get to that at the end.
I met Dan again in downtown LA in June. At this point, we were looking for rounds. I had several options online, and I was subjecting him to the HCA tool and AGS tables.
I also purchased a 2.5 K SI2 with a clarity comment of "grading based on clouds not shown," against the advice of pretty much everyone. It looked great on the
JA
website with its magnified photos, so I decided to give it a go.
When I received it, I brought it to compare with Dan's diamonds. Although on its own it was beautiful, in comparison it was dull and milky. I was disappointed by
JA
's diamond inspectors. I had asked SEVERAL of them what they thought of that grading comment. they said no big deal, it'll be beautiful, yada yada. When i went to return it and told them why, another
JA
employee said, "oh, weird, I would have never told you to buy the stone with that comment." Well…thanks.
Anyway, I will say the
JA
return process was fairly smooth and they got me the money back in 12 days. So kudos to them for that.
So, I was back on the prowl. But I was constantly finding that being frugal on this search was leading to some massive flaw about the stone. Either its got an ugly inclusion, a deep cut, grade-setting clouds, weird proportions, or lower and lower scores. There are plenty of stones out there where you can tell that you'd be getting ripped off, but there didn't seem to be any stones that were a good deal.
So, I put a deposit on a 2.25K from Dan. It's HCA score was 2.3, but it's price was in my wheelhouse and it sparkled very nicely. I posted about it on PS, and it got luke warm responses. I was told: "go see the
Crafted By Infinity
stones at Jewelry Source, you dumbo!" So I did.
I saw a 1.62 J with Brenda at the Jewelry source. Damn, that thing was nice. Nicer than the 2.25K, and it looked like a F/G color. But I had this nagging feeling about buying a brand-name stone. "Why!? Why would I spend 30% more for a
ACA
or
BGD
signature, or
HPD
/
CBI
? I can find something just as nice without the branding." So, I didn't buy it or seek it out further, but it was very informative. After having seen 40-60 stones, I became aware of really what I needed to be seeing. I had a gold standard. I realized I may not be able to quite reach it without buying a brand-name stone, but I could get damn near close.
So I put Dan to the task. He brought 5 more stones to look at. 1.9 D SI1. 2.5 J SI2, 2.25 I SI1… We were on the right track. These sparkled spectacularly. Under white light, indirect light, sunlight, shaded. By this point, I had met with Dan five times. He was being quite frank with me, which I liked. No sugar-coating. Telling me his opinion. Telling me what he preferred. No opinion from someone selling you a stone can be totally baggage-free, but I felt we were actually aiming for the same goal at that point. I loved the 2.5 J SI2. It had all the qualities that made me happy. So we went with that instead.
I received the ring yesterday and posted some initial photos on the show-me-the-bling forum. It's glorious. In a strange way, also quite validating that my time learning was well spent. Dan points out that I could have just worked extra ER shifts and paid for a more expensive diamond…..
…Yeah. So?
So, now some conclusions:
This industry is fascinating. The data is opaque. The information gradient between consumers and the industry is staggering. The economy for such a luxury good with minimal inherent value is a true testament to the last century of advertising-turned-cultural-norm.
Pricescope is probably the best resource of information. HOWEVER, there is room for improvement.
Seeing is believing. The numbers only get you so far. You have to see what you're buying to see if it makes you happy. You can play an objective game only so far as to weed out some obvious bad choices, but you can't buy from it.
My opinion of the
idealscope
and ASET scope is…well, you'll notice I never mentioned them. I don't really appreciate how they help me. If I see the stone with my eyes, I can decide if I like it or not. The
idealscope
is a somewhat subjective measure designed to replace the… subjective experience of looking at the stone unaided? What do I do if I love the stone but it has a "bad"
idealscope
? I don't get it.
Comments:
PS enthusiasts. I see the rocky talky forum is somewhat of a broken record. Newbies post, they haven't done any reading, so your initial answer is "use the HCA, look for angles and dimensions that fit these ranges, consider lower colors and clarity." This is the right way to rock someone's world in a good way. Show them that D VVS isn't the only choice, and that they really aren't sacrificing anything by going down.
HOWEVER, be careful. There are capable and honest high quality jewelers that aren't just
JA
/
WF
/
BGD
/
CBI
.
Victor Canera
and Steven Kirsch (to name a couple) aren't the only high-quality ring builders. I know this isn't intentional as you do have to repeat yourself often, but do remember that everyone has different goals and approaches that may not align with yours. Your opinion is valued, appreciated, and respect. It carries a lot of weight, and with that comes responsibility to advise and guide, not limit, dismiss, or derail. Be careful that you don't come across as dogmatic.
Brenda at the Jewelry Source was awesome. She was matter-of-fact about what she had to sell, what she liked about
CBI
, and what the trade-off was. Though brief, I felt like I had a meaningful eye-to-eye conversation with her. Highly recommend.
Dan at Concierge Diamond was also fantastic. I was very happy to work with him. He was very patient. He told me why he liked stones and why he didn't. He didn't exactly agree with my approach for selection (HCA etc), but he respected it and played along, understanding that it at least helped weed out some stones. That said, he showed me stones that scored 3-4 on HCA that still looked awesome in all sorts of lights.
I went to a few other places that I don't have anything positive to say.
-L'oliphant in Santa Monica basically said don't worry, we'll get you something great and under market. The end result was a boring EGL I color that really was quite dull. The sales tactics were pushy and the meeting places with their diamond dealer were unconventional and odd (outside a starbucks on the street corner?).
-23rd Street Jeweler in Santa Monica got about 5 minutes of my time; they were rude and dismissive, figuring I couldn't afford what they had to sell. Just a bad sales tactic.
-Tiffany's. Overpriced like woah. Hard to evaluate the stones with the ridiculously bright white lights. Overall just a fun place to pop into, but I never seriously considered.
-Ben Bridge. Hah.
Overall, thank you all SO much for helping and taking part in this journey. I sincerely hope to never have to do it again