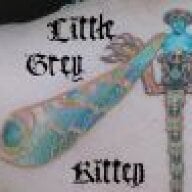 Joined

Nov 27, 2007
Messages

2,975
Someone swiped it off the table while I was at dinner with my husband last night. I thought I had it in my purse up until this morning- then I finally realized it really, really was gone. So I tracked it using the Mobile Me app and someone has taken it across the state, hundreds of miles away. I had it display a message asking them to call my husband's phone and his number, and what a shock, nothing.

I know exactly where it is- it's in a car parked in front of a house in Vancouver, WA. It's right between two houses- I can tell what the address is, at least narrowed down to within one or two houses.

I'll definitely file a police report tomorrow, but is there anything I am missing here so far? I locked it remotely, which Verizon said was sufficient to protect it when I called them.

I paid something like $150 or $200 for it new about 6 months ago or less, and to replace it will cost $699 this week, and $650 next week when the new iPhone comes out. Blah. People suck.

I have no idea if the police can do much, or if they'll give a crap.

Is there anything they can actually *do* with a locked iPhone, I wonder? Wipe it somehow and sell it on eBay, or use it themselves, or something? I realize I'm kind of clueless about what they could actually use it for, other than a decorative iPhone shaped paperweight.

I lost a bunch of pics of my kitties that died earlier this year and frankly, that's almost more of a violation than having to spend $$$ to replace it.