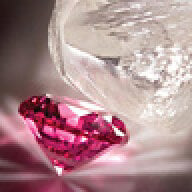 Joined

Oct 17, 2008
Messages

1,069
I had a brainwave!
There will not be a vast number of children at the evening celebrations for our wedding, at most around 10 between the ages of 3 and 13.
Now the teaching assistant in me has had some ideas as to what these children can do at the evenng celebration. We all know that often the children get tired, cranky or bored by this time of the day, especially at a wedding do where the forcus is not on them. It stresses the parents out and often the family will leave early. I don''t expect families with children to stay beyond 8.30 - 9.00pm but why not make the early part of the evening function a little more child friendly?
Here are my ideas:
- I am going to have a craft table set up. I don''t mind going to the function room the evening before to set it all up. The table will be protected with a plastic craft sheet to minimise mess and make it easy to clear away afterwards. (Just like the ones we use at work with the pupils). The table will be laid out with craft resources such as colouring pencils, crayons, colouring sheets (I have a great doodles book I can photocopy pages of - each page has a situation and a started picture, such as a basket of easter eggs, or a landscape with a leading questions or instructions such as "what can you see?" or "decorate the eggs in the basket"), tissue papers, stick on sparkly gems, glue sticks rather than pva to minimise mess and so on. They can choose to draw, colour, make flower bouquets with straws and tissue paper etc.
- I thought about having a little drawing competition whereby the children each draw a picture of the bride and groom. At say 8pm before the families with children go home we could have a judging panel of say 3 or 4 random guests who will choose a winner. The announcement is then made and the child chosen wins a prize.
- I also thought about purchasing plain white or ivory favour boxes. Using the resources on the table, the children can decorate them, stick on the sparklies etc and then fill their boxes with sweets to take home. That way everyone gets a "prize" for their efforts.
Hopefully this would be more than enough to keep them entertained for the hour or so thay attend. Also, I thought my two elder bridesmaids (12 years old) could help the little ones. Give them something else to do to help us all out.
What do you all think?