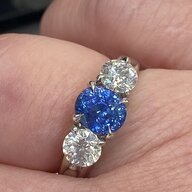 Joined

Feb 29, 2012
Messages

11,152
Alright, fellow designers, please help me out.

As you may or may not know, DH and I bought a vacant lot in a coastal community on the Gulf of Mexico.

This will be a weekend and vacation house and we likely won't retire there as we don't want to have a permanent residence which is where we would have to evacuate for a hurricane.

Because we still have kids in college (coming to and end, yay!) and because lumber and construction prices are so high right now, we won't be building for 2-3 years.

Because it is a weekend house (and possibly an Air BNB) we are trying to find the parameters we want.

The lot is VERY small. IIRC, the lot is about 64 x 74 and about .12 of an acre.

It is close to the beach and water and is on a natural ridge but will have to be elevated on either wood or concrete pilings/piers to I think my choice is 18-21 feet above sea level. The lot is about 13 feet above sea level though I will need to get an elevation certificate before we begin. Just stating it will be elevated. The cars will have to be parked under the house, going in the house on the side. As best we can tell: the views are to the front and sides. No back to the house as the lot behind us was also sold and that house could theoretically be 6 feet from ours. Maybe a back exit for fire safety but that's all— no back porch or deck.

I think this is where we keep ending up— I wish to stress that we do not want to build anything grand. This will be a beach house.

1) around 1800 sqft, two living levels
2) hip metal roof
3) Hardy board siding
4) owner's closet/owners storage
5) some kind of lift— either outside (not preferred but cheapest option) or lift inside an elevator shaft (more likely). A residential elevator is MUCH more expensive (about 35k) and so if we rent it out, the lift will have to be locked and not used by guests. (The house will be in a LLC if we decide to do short term rental). The lift is for my mother MIL, my English bulldogs, also for cargo and groceries and in case my knees hurt/we get older.

Opinions needed:

while both living floors will likely have a view, we assume the top floor will have the better view.

a) reverse floor plan with bedrooms on first living floor and kitchen/den on top floor.

b) porches on both floors with possibly one porch screened in.

C) how do two owner suites with bathrooms plus a bunkroom sound? We keep coming back to 3 bedrooms and 3 or 3.5 baths. We mostly think we would be there with another couple and maybe some kids or grandkids but we think it would be rare for us to be there with more than one adult couple. Plus if we do short term rental, two owners suites seem to be the thing to do.

ok I've kind of lost my thought process so I'll stop here.

I'm looking for input, suggestions, constructive criticism, BTDT experiences etc

Thank you so much for any help!