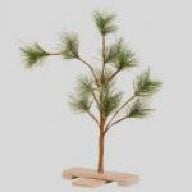 Joined

Jan 18, 2012
Messages

636
Now that a little kerfuffle related to setting has been smoothly resolved, I wanted to show off my gift-to-myself ring! It's to recognize a big year of personal and professional successes and failures. I went with a totally unabashedly HPHT diamond -- metallic inclusions, blue nuance, nobody would mistake it for mined, ha! It's a 1.26ct G/SI2.
And, if I'm honest, I can barely find the SI2 inclusions (easy to see on the
JA
video
here
!), nor can I see the blue nuance (just looks white to me), but at least I know they're there.
Inclusions, best I could catch with my loupe: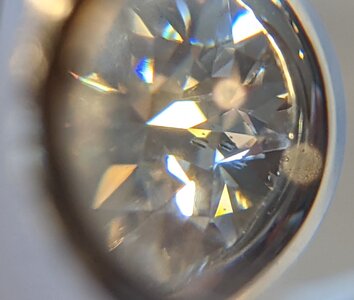 Inscription (see, I'm playing it coy, haha):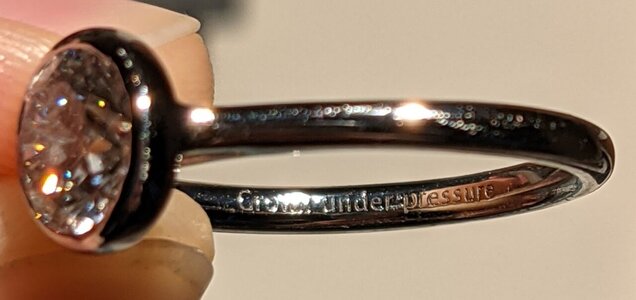 And the ring! Outdoor light, which I figured would bring out the blue the best (but yeah, I still can't see it! I'm one of those people who does AMAZING on the "color discrimination" test but for the life of me can't see color in diamonds.

)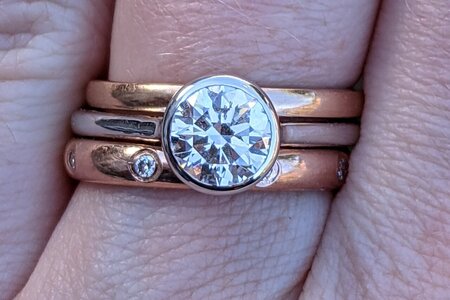 (Grubby diamond! Curses. Couldn't tell until I cropped and blew up the photo... But it's dark outside now, so, please pretend you don't see the smudging!)
This is why the setting was delayed --
JA
's first try at setting was comically high, and on reset they were taking NO chances. I'm not even sure I can get a piece of paper between the culet and the band, which suits me fine!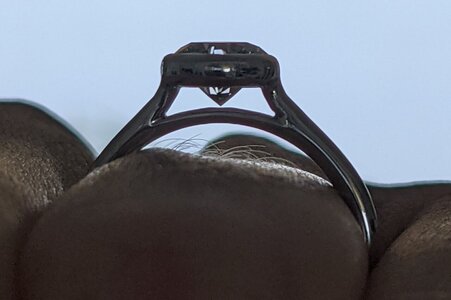 I've really appreciated this forum for information about MMDs -- I really felt like I knew EXACTLY what I was getting, between the background knowledge gleaned from here and
JA
's terrific videos. Zero hesitation, exactly what I wanted, and I'm looking forward to wearing this ring when -- inevitably -- the going gets tough in life again. Be safe, everyone!