Joined

Jul 12, 2017
Messages

253
Hi guys
So I bought a setting from Whiteflash and went to Holloway Diamonds in Brighton to have my diamond set in it. It came back with the prongs catching on bits of fluff and lint and looking like this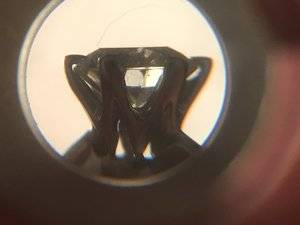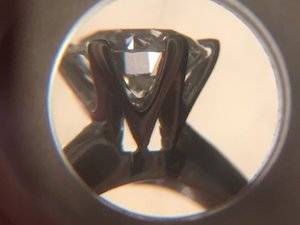 The prongs were also uneven from top down, in shape and size.
So I posted another thread about it here, not naming where I had it done because I wanted to give them the benefit of the doubt. I went back to have it fixed and have picked up the ring today.
There are still gaps between the pavilion and the prongs but the gaps between the crown have been fixed and the prongs look more even top down now. So at least now it won't pick up bits of fluff and I can only see the gaps when I squint, macroscopically it looks fine.
The saleswoman was quite rude and said she didn't think they should have fixed it in the first place, that they wouldn't be fixing it again and that because the setting wasn't their own and it had different metal than theirs (??) so they wouldn't take any responsibility for how it had been set.
To be honest this is what upset me the most. This is the second time I've dealt with Holloway diamonds and the first setting was theirs and also had gaps between the prongs and diamonds which I had to have fixed so I really don't think it's an issue of different metal but an issue of skill. I won't be going back.
Anyway long story short, I just wanted to vent my story and hear what you guys think. Should I have done anything differently? Do you think I'm right or the sales lady?