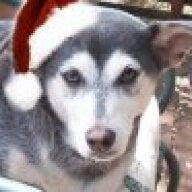 Joined

Nov 12, 2004
Messages

4,255
Hi...
Justjulia's thread on drop earrings has inspired me to share this project I completed a while ago.
I've been wanting some earrings with some sort of detachable drop mechanism FOREVER. (I think I even started a thread about it long ago). I never liked traditional dangle "jackets" because somehow they
look
like jackets to me: the dangling stones would seem to hang
behind
the stud, rather than
under
it, the way they would if the earring were one piece. Does this make any sense?
I have about three pairs of small colored gemstones that have languished unworn for years..
Anyway, a while ago I saw some detachable diamond drops on
www.diamonsbylauren.com
with jackets I could live with.
As you can see in the picture below, the stem (?) of the jacket takes a 90 degree turn forward, making the dangling stone hang where I think it's supposed to. Maybe others have seen jackets like these before, but I never had!
David found me a beautiful pair of "bargain" studs...62cttw, G, SI-2s, and mounted my rarely worn emerald studs on a set of jackets.
I ordered a couple of extra pairs of jackets for my other orphan gemstones, to be mounted in the future.
Here's a closeup of how the jackets work: