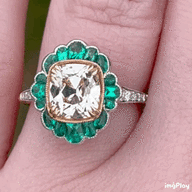 Joined

Jan 29, 2012
Messages

4,760
I contacted David Klass to see if he could set my teal tourmaline.
You may remember this pic.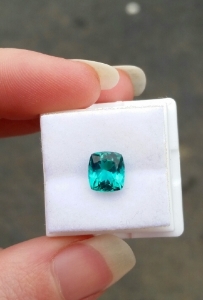 I gave him some inspiration pics and he sent me the CADs fairly quickly. Unfortunately, they just didn't feel right (I just wasn't in love) so I switched up the project and sent him completely different pics. To his credit, DK just rolled with it and considering how busy he is, that is saying something.

When I received my new CADs, I knew I had made the right decision. I felt the excitement I had been anticipating.
Here's a pic of the CADs.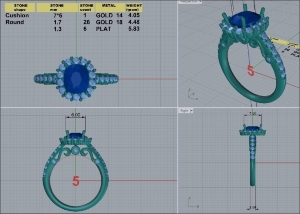 I made a few minor changes to them (where did I put those updated ones?) and we were off to production.
Just today, DK just emailed me to let me know my ring was completed. I am so excited because I wasn't expecting such a fast turnover.
Here are some of the pics he sent me.