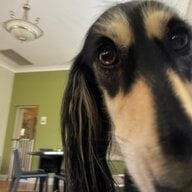 Joined

Jan 22, 2014
Messages

3,475
Feeling sad and frustrated.
My lovely little Merc went from Thursday me washing and polishing it to Friday it not starting. Call out the motoring association, no luck. Towed it (first time ever I've had a car towed) to the mechanics and then got the call.
The timing chain has come off, stripped the carburetors and bent the pistons.
No warning light I ignored, no funny engine noise I ignored, geez, just 16 days ago it was serviced and re registered and 4 new tyres put on.
Engine is fried. Not even a rebuilt, a whole engine is required circa $10k - $15k or write it off for scrap.
Now comes the frustrating part.
I've had cars fully insured for over 30 years. I've never had an accident, never made any claims. In fact I've never had a ticket for anything, ever. If I had been an idiot, distracted or careless and crashed into someone or something, or if similar crashed into me, I am covered under insurance. If I left it somewhere unsafe and it got stolen or vandalized, I am covered under insurance. However I am a good and careful driver, a sensible and responsible owner and my "Act of God" event is not covered in any manner or form.
The car is out of dealer warranty (it's 8 years old) and apparently these events though rare, do happen and it's just too bad.
Sigh.