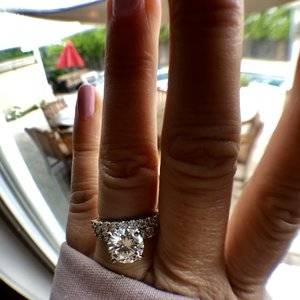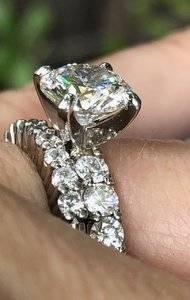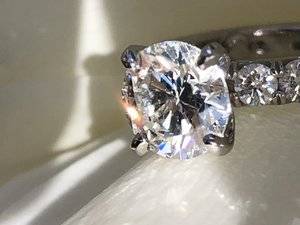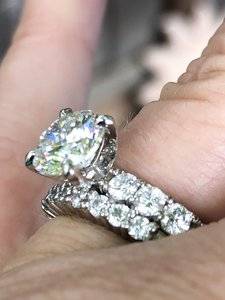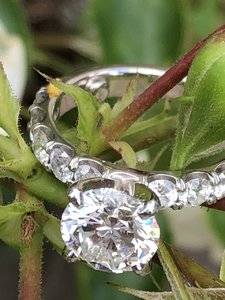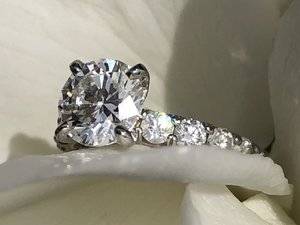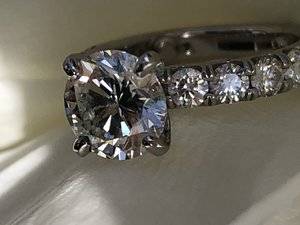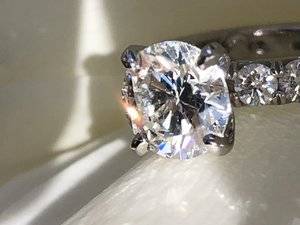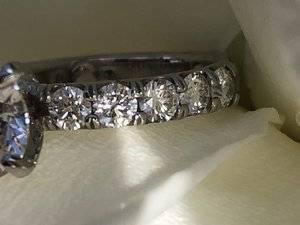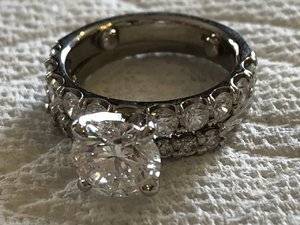 Here is my 20 year upgrade from my previous .79 F color VS1 e-ring.
A little back story,I returned an online ACA H&A I color,SI1 1.32. The appraiser took one look at it under her loupe and said it was actually a J color. She suggested I return it since J colors aren't as valuable. I returned it to WF and put another diamond on hold with them- a ACA H&A and bumped up the size to 1.67 ,H color (appraiser said AGS soft on color) SI1. I wasn't sure about the size though. I contemplated jumping up to 2 carat and TBH, I just wasn't sure the ACA H&A was worth the extra$.(When I compared the 1.32 I ACA H&A to other Ideal & GIA XXX diamonds I just didn't see any difference).
20 years ago we bought my husband's ring from a B&M,a lot of my friends and family bought their e-rings their too. (I was pleasantly surprised they have quite the following on Price Scope) I decided to go check out Joe Escobar's diamonds thinking chances were very slim I'd buy anything from them. After spending a big chunk of time with the owner I put a 1.75 H color,VS1 60/60 on hold with Joe Escobar. I recalled reading on here how tricky it is to get a good 60/60 . After much research ,and looking at even MORE diamonds( and even dragging my DH along)I realized this diamond was the one.I tried to capture the fire and scintillation in the pics. I read 60/60 diamonds don't have fire but mine does luckily. Pics were taken on a cloudy day,I'll try to get another pic with the sun out.
My ring size is 5.5. GIA triple XXX , a "strong" H color, SI1, depth 60.9, table 60, no fluorescence,med to slightly thick girdle.
The e-ring band is .94 ctw F color, VS-1 platinum 10 diamonds. The other band is from WhiteFlash, the Legato shared prong .28 ctw F/G color, VS1 platinum.
Last edited: