I received my ring this week and it is nothing short of gorgeous!
some stats-
Center stone: 2.14D VS1
CBI
Side stones: .43 D VVS2, .43 D IF (both ACAs)
Setting: Custom setting by
HPD
Metal: gold/palladium
Size: 4.5+
I also got a new wedding band with built in spacers. I'll add some pics of the combo later!
I owe a huge thank you to Melissa at
HPD
for her help In the design process. I cannot say enough good things about their customer service as always and Melissa was beyond responsive and so caring and helpful in all the many hours of back and fourth we had as I ironed out the details of the final design. The polish and fluid lines are amazing and I love the slightly tapered shank and comfort!! I had wavered back and fourth with the side stone proportions and should I ever decide to make a switch to slightly larger side stones I still have my .53 D CBIs, which are currently set as studs. I've found myself very distracted trying to teach homeschool to my kids this week as I keep finding myself staring at my hand! I feel so blessed to have this beauty on my finger.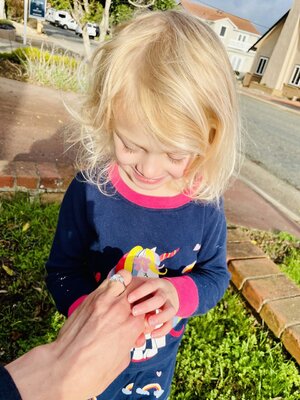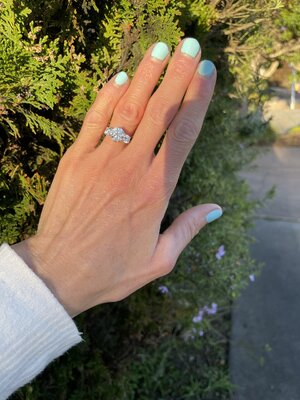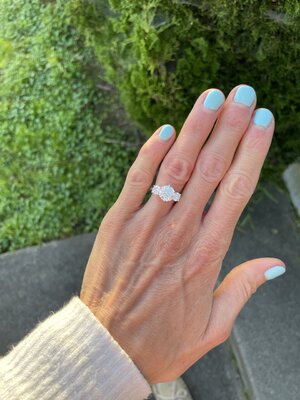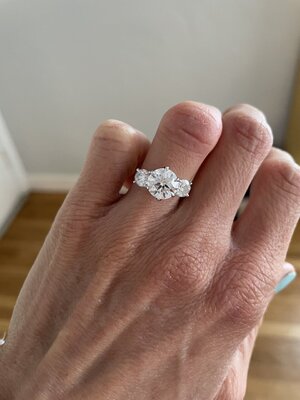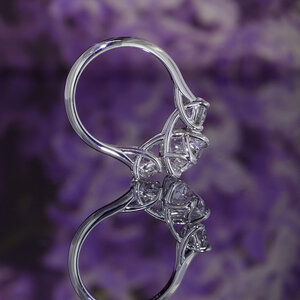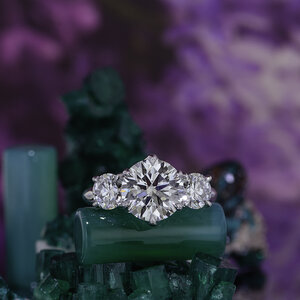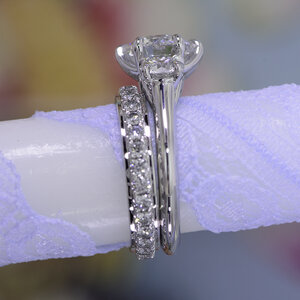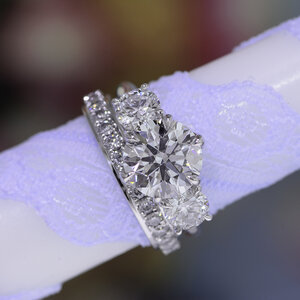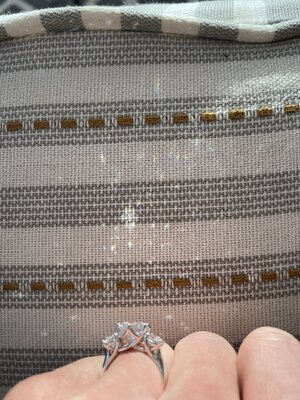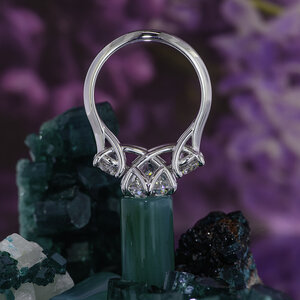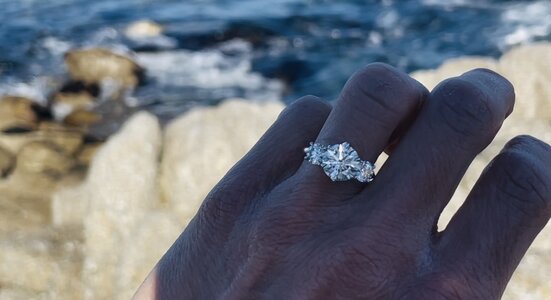 Last edited: