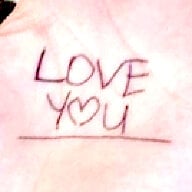 Joined

Sep 23, 2011
Messages

5,298
Hi Pricescope!

The last time I had some good chatting time with my PS friends was at the PS GTG in Vegas this past summer. My now husband and I celebrated our last weekend of "single fun" at the PS GTG, and at a 80s bar with some of our best sparkly friends, and AthenaWorth got me a tiara to celebrate the occasion.

I promised to share photos of our wedding with everyone after we were back.. and I finally got the last of my photoset yesterday (edit: just kidding-- I still haven't received all the photos from our actual wedding day, just a sneak peek!). Since the GTG, our life has been a whirlwind. One week after the GTG, the husband and I fly out to Ireland, where we got married on a romantic "elopement". We had to be in the country for a week, so we "pre-honeymooned" on a road trip from the west coast to the east, then all the way back again to get married. We then immediately spent our wedding night on an airplane, and headed to Italy. Spent a few days there, then took a Mediterranean cruise for a week and visited Croatia, Greece, and Turkey. We then came back home only to prep for a wedding reception with our nearest and dearest.... and then packed our bags to move 6 hours away.

So yes, whirlwind. Super insane, super busy, and, well, worth it.

I wanted to share photos with my bling friends.