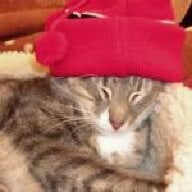 Joined

Aug 14, 2009
Messages

26,164
@petrock<3
Thank you so much!!
@Resonance.Of.Life
YES. A get together reprise needs to happen. One of these days!!
To be honest I'm still adjusting to not having this be a work in progress - every so often I'll remind myself to catch up with Leon

Last yera he had this suite of light pink baby single cuts
They were a shockingly reasonable price too. Long gone now. Still low key kicking myself for not stashing them. But I want a pink diamond band next, even if I have to settle for full cut melee
Thank you very much
@Pinkmartini87
! I went to that JAR exhibit twice, I'm so thrilled to actually own something that could keep *that* sort of company

@Calla-lilies
Thank you!! On both counts!!