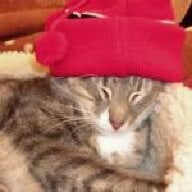 Joined

Aug 14, 2009
Messages

26,164
The answer to the question I never knew I had: What do tummy aches and sparklies have in common
@Sprinkles&Stones
I'm cackling here, thank you
Y'know, I hadn't seen anything like it either really. Outside of maybe some museum exhibits? But they don't count, you can't touchy-feely anything. And I hadn't ever seen nice moonstones before either, or
black
-black jade… Or actually even other pics of the inspiration ring!! I just fell so hard for that one photo!! But let's just say that I know taking this to anyone but Leon would not have ended well for me

- - - - -
@yennyfire
!! Thank you love

(And OMG, it's been so long since I've seen you on here!!!!

❤️)
- - - - -
@Diamond Girl 21
Thank you!!
- - - - -
@RunningwithScissors
Thank you so much!!

I really haven't done much custom work the last few years, this project used up the entirety of my thinking quota

No regrets, of course, I've been riding the high of fruition for several days now and I really can't imagine another piece feeling as satisfying! But… It definitely took a lot more mental effort than I'd anticipated going in, if you'd asked me what I anticipated when going in.
Leon did all of his own design work for it, and I know Rachel sorted most of the stones - including the masses of melee for the moth wings. I believe he had his workshop do some of the implementation, like the bulk of the wax carving, and actually mounting the stones, but both Leon and Rachel were very very hands-on throughout this project - I feel like they were probably happy to have something more Out There than usual work on
My next couple of projects are all straight off the shelf. Zero effort outside of clicking a payment link every so often. But there's a fair bit of other stuff going on in my real world right now, with work and family health, so I'm looking forward to an occasional low-effort bling fix
- - - - -
@DorotheaBrooke
Thank you!
Last edited: