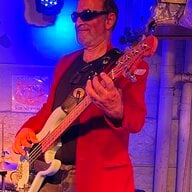 Joined

Jan 7, 2009
Messages

8,300
Hi Fellow PS'ers!
For those who use eBay....
Starting soon, eBay requires you to allow them to process payments- meaning PayPal is out.
In return, eBay is raising the rates they charge to the seller if something sells. Up to a $2500 sale, it's now going to cost the seller about 14%.....

eBay is making it easier for sellers in that they will return their commission in the event of a refund. PayPal used to do that until a few months back.....so eBay is touting that as an advantage. There's also a competitive rate for accepting the credit cards above the $2500 barrier.
But once they have the market tied up, who's to prevent them from raising rates, and or keeping commissions in the event of a refund.Call me skeptical, but I'm not comfortable trusting eBay- are you?