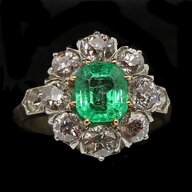 Joined

Jun 1, 2020
Messages

230
Hello, everybody! I posted about buying a moonstone ring back in late June, for I was concerned about having paid too much. The consensus here was that I hadn't. My thanks to you all once again for providing much-needed support and handholding in that thread!
I promised I would post pictures once it arrived. The monthly payments have all been made and in the meantime, my personal life has devolved into complete chaos (hence the radio silence), but the ring is here, along with promised photos! (Apologies in advance for my camera phone photography!!)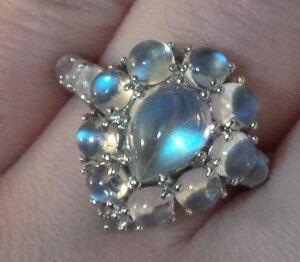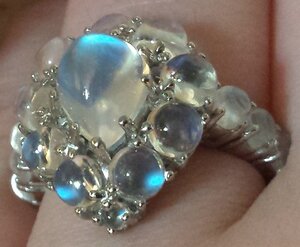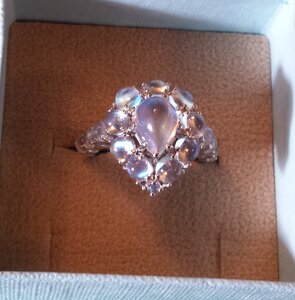 Minor quibble: The ring arrived in a completely generic cardboard ring box, the kind you get with mall jewelry, and it was thrown into a thin paper envelope for shipping; no additional padding was used. The ring box was slightly dented from shipping but the ring itself seems okay. This bothered me because it occurred in conjunction with the seller dragging her feet in shipping the ring to me. It took multiple promptings from me and two weeks' time to receive the ring from the date of last payment. The jewelry I've bought online has, until now, arrived overnight and in a nice presentation box; I have never had to chase down sellers to ship jewelry before this. Admittedly I am not exactly seeing things from rose-coloured glasses right now due to the things going on in my life, but the overall feeling I got from the seller was "Eh, here you go."
The new pretty is taking a trip to the jeweler's tomorrow just to officially ID the stones, and to show it off as well. I don't foresee any surprises but of course I will update if there are any!
Last edited: