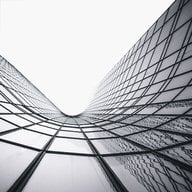 Joined

Aug 7, 2017
Messages

137
Hello! One of my favorite things about Pricescope is that there are many people here with advanced knowledge of how stones are cut and how jewelry is put together. You know what jewelry components are called, different fabrication techniques, etc., which really helps us newbies as we start buying our own jewelry pieces.
Sometimes, I'll have a minor question about jewelry, but it doesn't seem worth it to post an entire thread dedicated to it. I thought it might be nice to have a thread dedicated to all our miscellaneous jewelry questions, so we can help each other while shopping or planning custom designs.
What miscellaneous questions do you have about jewelry, jewelry construction, jewelry jargon, or jewelry wearing? Post them here!
I actually have two questions to get us started:
Can I safely wear an Argentium or Continuum pendant on a sterling chain, or will they wear the chain through? I understand Argentium/Continuum are harder alloys, but I'm not sure how much harder or how big a concern this is.
Is there a specific name for the detachable earring drops that you can add to a stud or hoop to make dangle earrings? An example image is below. I thought they were called enhancers, but that might just refer to a pearl pendant enhancer...I'm not sure.
​
I look forward to learning from all of you!
Last edited: