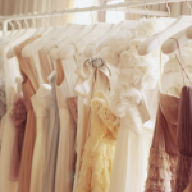 Joined

Aug 10, 2010
Messages

329
Number 25 off the list
Mif_ here had my username changed as I thought it might give me luck if I changed it....well it worked!!!!
Hoping to change it back as it is a bit confusing anyway. Sooooo
Darling Mr Mif_ proposed on Friday night!! YAY!!!!!!

It was a massive shock and I am NEVER shocked, I am so perceptive and if he has wanted to do something like a picnic etc I would have realised I think but this was just wow, I was blown away.
Ok, so, we went out to dinner up near my beach house where we were staying so everything was normal, nothing unusual but I was tired and had had a wine or two so when we got home I went straight into our room to drop my stuff and get changed but Mr Mif_ called out for me to come into the other room & I call back "why? I'm tired" but he insists twice.
After much resistance I go in to the lounge room & the lights are dimmed and there he is one knee in front of the fire with his hand behind his back and he asks me to be his forever & to marry him. I burst into tears because I think he's playing a joke, I really believed it was a prank but he assured at least twice that it was NOT a joke. He then tells me all the reasons why he loves me asks again me again to marry him, I obviously say yes while still hysterically crying and shaking.