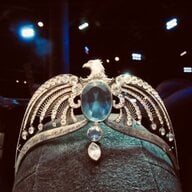 Joined

Nov 26, 2018
Messages

136
Hi all,

I'm interested in purchasing a Michael Kors bag.
From my internet research, I'm finding mixed reviews about the brand - a lot of people calling them trashy, common, cheap, etc.
I'm not concerned about my image, but I am concerned about quality.
Can anyone comment on the quality of these bags, whether they are well made, long lasting, worth the money?
Thanks!