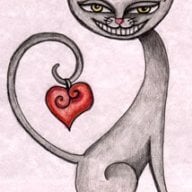 Joined

Feb 22, 2009
Messages

4,104
How are you all feeling mentally? Are you worried about the future with this virus floating around? Have you noticed more anxiety or depression or any other symptoms? Are these feelings new for you or maybe a more intense version of what you're used to?

If you're doing well, how are you doing that? Are you able to easily put things out of your mind? Do you feel you're doing all that you can, so why worry about it?

Basically, I want to know how everyone is doing.