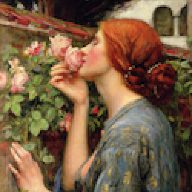 Joined

Feb 2, 2015
Messages

2,278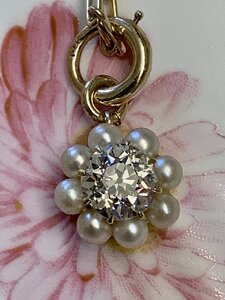 Named for Marjorie Merriweather Post, whose estate was nearby to my childhood home and is now a museum (
https://www.hillwoodmuseum.org/museum
).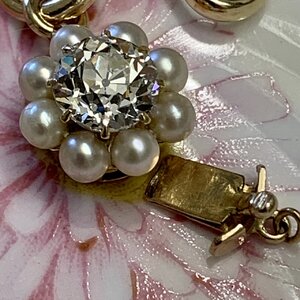 GIA is closed, so there's no point in unmounting her for a deep clean yet. OH BUMMER guess I'll just have to wear her! Poor me! (Not.) The only details I can offer with certainty are that she's 6.5mm by 6.4mm and the pearls are gorgeous! She is clear as day, no inclusions visible even under 60x, although one tiny edge has what looks to be a repolish (maybe she had a chip?) and is smooth, whereas the rest of the girdle is frosted. In terms of color, she is comparable to Edwina, who was graded as an L, from GIA. I love how how her flashes of light are so feminine!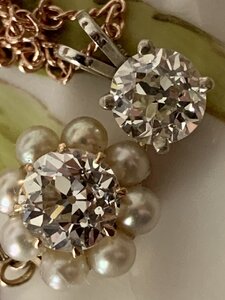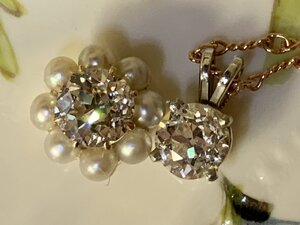 I don't currently have a pearl strand to attach to her, nor any stone torsade, but for now she's affixed to my great-grandmother's watch chain.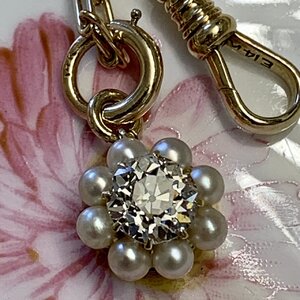 They are probably within a decade of each other for date of fabrication anyway! In the future maybe I'll find some polished pink tourmaline or nephrite beads for her.