Dear PS'ers,
Over the years, and under the influence of PS'ers I've manage to collect a few gemstones- in particular a 2.5 ct unheated pad sapphire, a 4 .5 ct dark tanzanite, and a 5 ct round unheated teal sapphire. These gems having been hanging around the safe for years and I finally decided to do something with them and put them into a pendant.
After seeing some of the work that Maytal has done for others I reached out to her and after lots of e-discussion, she sent me pictures of what she imagined the finished pendant would be-- I was looking for something unique that showed the elegant beauty of each stone.
I had no idea how beautiful the final product would be...
One of the original drawings from our conversations: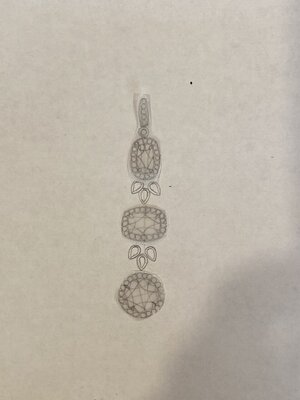 Last edited: