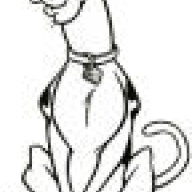 Joined

Jun 10, 2003
Messages

787
For anyone familiar with my post/rant a few weeks back on chain jewelery stores...I had a few minutes to kill today before an appointment, and I went into a well-known Canadian maul retailer...they are closely related to Zales in the US.
I looked at a 1.07 RB Canadian diamond (Canadian diamonds are an interesting marketing ploy - but I''m digressing.)

Anyways, it was an ideal cut, F VS2, Depth 60.70, Table 55.90, Crown 34.70, Pavillion 43.70. I examined it from all angles under a loupe, and to my untrained eye, it was very clean. It had a clear pattern of arrows visible in the face-up position. It also sparkled like a disco ball.

When I got home I plugged the numbers into the HCA, and it came up 1.5 TIC. Nice.
And now, for the punchline...it was $14,999.00 Canadian. That''s $10,781.83 USD, at the current conversion rate. Plus 7% GST, plus 8% GST. The ring was set in a simple 14k yellow gold setting, and I asked what it would cost to have it set into a plain platinum tiffany-style six prong setting....wait for it...another EIGHT HUNDRED DOLLARS added to the purchase price.
I asked the sales clerk how many of these rings she''s actually sold. She said, "Not many. Most people buy the cheaper 1 carat diamond (they had an H I2 non-premium cut for $4,999 - still highway robbery!) It''s almost as nice, anyways."
I am so glad I found you guys.