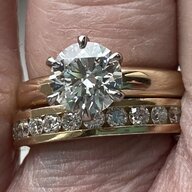 Joined

Feb 27, 2007
Messages

23,417
Hi everyone. Can you believe it is March already? That means springtime is on the way – hopefully sooner than later around here. I think a lot of us are sick of the cold and snow. Of course that means we will be able to get outdoors more and maybe start to become more active and shed a few pounds before summer gets here.
This month I thought we could start with trying to identify those times when we reach for comfort food and maybe give each other ideas of how to cope with those temptations.
What type of emotion can trigger you to overeat or indulge in foods you normally avoid? Is it stress, anger, depression, frustration, insecurity, nervousness, boredom, defiance, happiness and any other strong emotion or reaction we all have at times? What type of food do you seek? Salty, crunchy, sweet, fried food, smooth, creamy or just whatever is handy?
Try as we might we will never be able to live a stress free life. There will always be days or events that can lead us down the path to consuming extra calories. The key is identifying those triggers and learning how to deal with them.
I would say for me boredom and stress would be my biggest trigger. When I am bored I should get up and go for a walk, go wander the mall, paint my fingernails, call someone on the phone or check through the new posts in CS or SMTB; anything to keep me busy and distracted. Stress on the other hand is harder for me to deal with. I find my job rather stressful and I am surrounded by fool and enablers. You can't walk 10 feet without finding candy or cookies or donuts. I try to keep 100 calorie snacks handy and stay away from the candy dishes but once I have a piece of candy I want more.
The best we can do is to keep trying and try to learn from our bumps in the road. It's difficult to reach a balance between being strict with yourself but also not beating yourself up if you fall off the wagon. Tomorrow is another day and as long as we continue to strive to eat and live healthier lives we will have more good days than bad.
Choosing to live each day in a more healthy way is a lifelong reward.
Have a great day.

Marcy