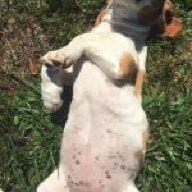 Joined

Dec 27, 2013
Messages

2,740
Thought this was an interesting article.

Man Receives First Penis Transplant in the United States
http://www.nytimes.com/2016/05/17/health/thomas-manning-first-penis-transplant-in-us.html?_r=0
A man whose penis was removed because of cancer has received the first penis transplant in the United States, at Massachusetts General Hospital in Boston.
Thomas Manning, 64, a bank courier from Halifax, Mass., underwent the 15-hour transplant operation on May 8 and 9. The organ came from a deceased donor.
"I want to go back to being who I was," Mr. Manning said on Friday in an interview in his hospital room. Sitting up in a chair, happy to be out of bed for the first time since the operation, he said he felt well and had experienced hardly any pain.
"We're cautiously optimistic," said Dr. Curtis L. Cetrulo, a plastic and reconstructive surgeon and a leader of the surgical team. "It's uncharted waters for us."
The surgery is experimental, part of a research program with the ultimate goal of helping combat veterans with severe pelvic injuries, as well as cancer patients and accident victims