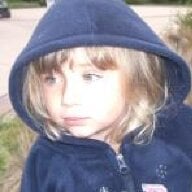 Joined

Aug 1, 2003
Messages

5,623
I do a little silversmithing, but haven't been able to make it into the studio ( because of a recent surgery ) so I'm beading!
First I bought some very colorful drops from The Pearl House, and made them into a bracelet. I don't like the clasp though so I'm going to re do it. I think and maybe add another pearl so I can even out the black beads more.
Then I bought some silvery pearls from Wen Pearls on Etsy. The large one I made into a pendant and the small ones will be made into a necklace. I have never knotted pearls before so this should be interesting.