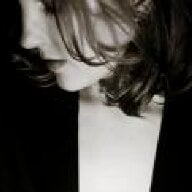 Joined

Nov 2, 2006
Messages

10,541
So I randomly met a woman who does freelance makeup artistry for some of the big department stores in Boston. I inquired about her services and whether she ever did in-hotel/in-home work. She said she hadn''t done work outside of the store but was interested in expanding into weddings, etc. I asked what her "going rate" was and she said she didn''t have one as this would be the first wedding she''s done outside of the store. Previously she''d be called into a store to do the makeup for bridal parties, but through the store and on store salary. Obviously there are a lot of questions like does she have her own kit or would we need to provide our own makeup, how long it takes on average for each face, etc, but I need to know where to start negotiating on the fee should it get to that point. What would be involved is the following:

30 minutes of travel to the hotel
makeup for up to 8 people (5 young 20s-30s, 2 older women, and the bride)

The day-of schedule hasn''t been planned yet, but the wedding isn''t until 6pm so I''m not worried about time.

I''m guestimating 30 minutes/girl and 1 hour for me, so 4.5 hours total. Do you think $25/hour with another $25 thrown in for mileage would be fair? given that she''ll be at the hotel for the better part of the day, I''ll provide lunch as well...thoughts?