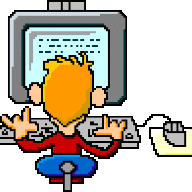 Joined

Jul 11, 2004
Messages

931
Cflutist finally went to sleep

- good thing for me she is an early sleeper and I'm a late night person. Now I can work on my big surprise! For quite a while I have wanted to give cflutist a nice piece of jewelry, but she is so darn hard to surprise!!!
You can't use any of our normal accounts to pay for anything - she keeps an eagle eye on them. She gets home before I do, so I can't easily have packages delivered to our house (she would open them), and I have a hefty commute to work, so I can't easily wait for them.
I finally got to put my plan into action... While she tracks all our normal accounts, she doesn't bother with my stock trading accounts - too complex she says. Besides, she doesn't think there is much there because I keep talking about "playing the stock market". Last August, when Google did it's IPO, I bought into it...good move! Let's just say it's nice when an $85 stock goes to $200...
Since it looked like it leveled off this year, I decided to cash out, retaining the capital for future investing and the using half the gains (after taxes were taken into account) for me and half for cflutist's surprise.


Which is.... to replace the 2.05 carat D-VS2 Oval she sold after her divorce from her ex!

I started working with our long time vendor in the SF Diamond & Jewelry Mart like I did when we got her e-ring - cflutist has known one of the salespeople since they were in High School together, so that person knows what she likes and my grievous lack of knowledge about diamonds was not an issue... Things all came together this week and I was able to sneak away (a little white lie about going to work when I was really going to SF), and pick up the diamond!
So tomorrow when she opens her pre-packaged breakfast bag that she takes to work, or perhaps earlier depending upon her PS habits (breakfast first or PS first?), she is going to find a small post -it note (she really likes my little notes!
) on her instant oatmeal directing her to a little used pocket in her purse.

In any case, the cat, so to speak, will be out of the bag early tomorrow morning! There, in a tiny envelope, she will find this surprise:
5.15 cts D-SI1 Whoohoo! A diamond! Wow, a big one!
13.70 x 9.85 x 5.91 mm
60% depth, 1.39 L:W, 57% table
(I got this from the GIA report)
I figure I'm going to get an ecstatic phone call about half way to work.

I might have to pull over, I'll be laughing so hard - she thinks I am totally incapable of surprising her!
I'm hoping we can finish it before our upcoming cruise by putting it in a pendant (most likely since that is what she has been looking at lately), or maybe switching it with her e-ring 3 ct stone since she likes it's setting. Just possibly a RHR...that will all be her choice.
Websailor is going to score major hubbie points with this surprise!!!! LOL! Okay, not enough to get me out of the hole...

Sorry about the not so great picture - I had to take it in the kitchen tonight using just the halogen ceiling lights and no flash -couldn't take the chance of waking her.