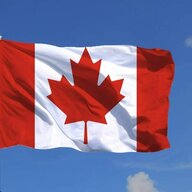 Joined

Feb 2, 2011
Messages

2,501
Hi everyone
Next Wednesday I have do a 4 hour practical exam. I'm an Occupational First Aider Level 3 and along with a written exam have to do the practical exam. It involves scenarios that have me strapping people to a spine board and performing critical interventions.
There are a ton of things to remember that cannot be forgotten. The failure rate is quite high.
I've decided to do the practical exam in the morning and it starts at 8 am. 3 years ago I did the practical exam in the afternoon, but my anxiety was through the roof by the time 1 o'clock rolled around.
Here's my question: what's the best way to jump start my brain for 8 am? I notice that it takes me about 3 hours for my brain to be ready. When class starts at 8, I'm kinda useless until 9:30. I read that getting up early, hydrating well and going for a brisk walk are good tactics. What do you all think? Yay or nay, and any further tips from people who may know more about the brain (and a 50 year old menopausal one) than I do?
I'd sure appreciate your advice - if I fail, I can't keep my job. I'm pretty worried right now.
I believe in the power of sleep, but I have sleep issues and hot flashes aren't helping. I can't always get good quality sleep and it gets worse when I'm under stress.