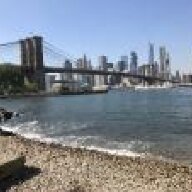 Joined

Aug 6, 2016
Messages

113
Ok, while waiting on confirmation on my 2 ct f si1 stone ideal cut I have been watching some YouTube videos with my gf about different diamond quality.
And it seems that she isn't interested in specs like I am.. She likes it white and sparkles and does not want it to loock dirty.
So I tried to search for a lower color score (H) and I found an impressive diamond.
It's ags(0) ideal H si2 (listed eye clean) 2.8 ct, the only angel that falls short is the crown angel and it is 33.6, the rest is in your guys measurement..
And here is my dilemma, my girl list is like this :
1.looks clean(can be inclusions, but not black spots you see with the eye)
2.brilliance/fire
3.white
And of course the size is very important but the largest one she seen is 1 ct so I think 2ct and 2.8 ct will be great.. But biggers better, ain't I right??
will it be much difference when both of the stones are ideal cut from F to H? I'm thinking I get a lot more for my money.