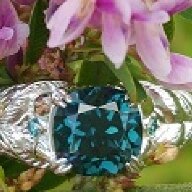 Joined

May 28, 2015
Messages

288
Hello all you wonderful diamond hunters!
I am in the process of trading in a sapphire that I bought from Green Lake for a diamond. The retail value of the sapphire is $6693.00 and I have about $800.00 to add to the budget, so total cost of the diamond needs to be around $7400.00. The setting I have has a 7.10mm round brilliant in it, so the new diamond needs to be close in dimensions to that (hopefully a teensy bit bigger

) It is a simple 4 prong platinum solitaire.
I was hoping that all you lovely experts out there could help me find a few diamonds online and I could then send the info to Green Lake. A lot of the James Allen, Blue Nile, etc. diamonds are available to them as well, possibly a little higher in price though.
I would like a GIA graded I color diamond, excellent cut. Most of the diamonds I have found in my price range and using PS search parameters for table, depth, and so on, are SI clarity. I am ok with that as long as it is eye clean, but really don't want anything noticeable. By looking at the GIA reports, I am having a hard time figuring out what inclusions are ok and what I should avoid, I am a complete novice when it comes to diamonds!
Any help would be greatly appreciated! I would love to get a few links to nice diamonds within my budget to send over to GL.
Thanks in advance!