All,
Thanks in advance for offering any assistance! I am completely new to the diamond search and am beginning to do a lot of research.
Ideally, I am looking for a stone with the following characteristics:
I have come across the following stone which seems to have the "twinning wisp" noted on the report:
http://www.gia.edu/cs/Satellite?pagename=GST%2FDispatcher&childpagename=GIA%2FPage%2FReportCheck&c=Page&cid=1355954554547&reportno=6211635872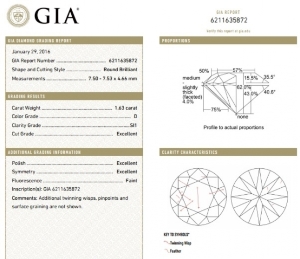 I checked the HCA, and it rates the stone at a 1.4 - Excellent. The stone is priced at what I believe is pretty good. Really looking for something that has a amazing cut and will show fire like crazy!
Any advise would be greatly appreciated. Also, if anyone has other stone recommendations in my range, please do let me know!