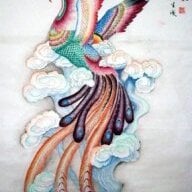 Joined

Jul 31, 2014
Messages

11,312
Hi all,
I am looking to buy myself a pearl present for my upcoming bday and wanted some advice from the experts here
I really like the look of "graduated color" pearl strands (like an ombre effect), and found a few potential options. But 2 are from Honora, which I am somewhat wary of in terms of quality. Is Honora like the Kays/Zales/Jared's of diamonds (e.g. horribly overpriced and bad quality)? Or are they just fairly priced freshwater pearls (in which case I"m all for it!)?
Here are the strands I'm thinking about in case that helps (a jeweler had one in stock so took an IRL pic, but the other I just have the online pic). Feel free to be critical, I know very little about pearls and am happy to learn
I looked on WenPearls (via Etsy) for alternative options, but don't see anything that really fits the bill there. I'd also be open to non-ombre strands FWIW, but I'd be looking for something either golden in color (but definitely not $$ like GSS) or that peacock green/black color (again, probably freshwater because the super high quality tahitians are out of budget).
Thanks in advance for your help!