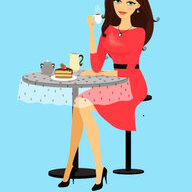 Joined

Feb 10, 2019
Messages

19
Good day to all of you, wonderful, knowledgeable people. I am at the point where I need your guidance. For quite some time now, I've been looking high and low for my birthstone rock. I was born in February, and my birthstone is amethyst. The problem is that I hate most amethyst I see! I hate the washed out, barely pinkish lavender, diluted, flat look of it. Please, no offense to anyone else who loves it, it's just me...So I've been looking for a Siberian to the max color, with magenta and green flashes, with its spectacular saturated purple/violet... Nothing local, but when I look on the Internet, I get so confused, and realize that I can't choose anything just from the pictures. Nothing looks quite right.
Then, there are settings. So hard to find what I like. Don't know where to look, looked on Stuller website, but didn't see anything I liked.

Now the visuals...I am looking for the color like it is depicted in the first picture. I'm looking for a setting similar to the second (may be third) picture. Where do I look? I would be eternally grateful for any ideas or sources of reliable vendors and sellers of both gems and settings... THANK YOU...