Looking at one of the 3 below. What do you guys think?
Diamond 1 I would have to wait a little bit for. Diamond 2 looks decent but I am worried about the inclusion on the face... Thimk it will look ovious to the naked eye?
Diamond 3 is a biver size and better clarity but down a color grade and not sure if it's worth paying the extra $4k for, also the HCA score is 2.8 so seems like it wouldn't be as great of a light return as the other two?
What are your guys thoughts?
Diamond 1: $17,190, 4.03, SI1, G, HCA score 0.7 - No image in link just the report - the diamond image is attached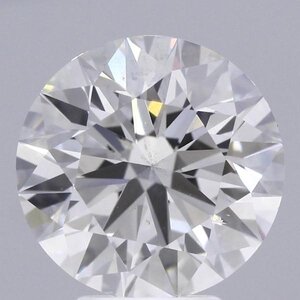 Diamond 2: $17,000, 4.06, SI1, G, HCA score 0.6 - what do you guys think of this inclusion on the face? think it will be noticeable?
Diamond 3: $21,550, 4.31, VS2, H, HCA score 2.8