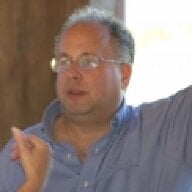 Joined

Jul 6, 2004
Messages

5,959
...or...Managing the Beast
Section VI. 6...(& 6?)...How to take Advantage...with Pricescope! (remember, start by reading the
tutorial
...)
#1 Location
...where are
you
, with respect to being nearby a vendor or expert you might work with?
Part I -- Your selection: How much luck and/or energy do you have:
a) Pain lucky: If there''s an
internet vendor nearby
, who happens to have office hours for you to drop in, see, & touch (and further, who happens to be just across the border in another state, to avoid taxes)...start there, and work to develop a relationship.
b) Somewhat lucky - review your options: there may be local vendors who you would like to work with anyway. Call them and ask them if they also have sarin, ogi, or helium apparatus for measuring crown & pavilion angles, in which case, you have no problems with them, with respect to evaluating cut numerically.
c) you don''t have to bring the mountain to Mohammed: air fares are relatively cheap, in consideration of what is frequently a multi-thousand dollar, once in a lifetime purchase, and where the best of quality is sometimes most easily perceived, (let alone, available) seen up close, and in person, at a small handful of select vendors readily identified here on Pricescope. Using this strategy, don''t just show up, but communicate in advance for an appointment, and consider travelling even a considerable distance to your vendor of choice.
d) or...if short on both luck and, in consideration of (c), energy, know that you can also succeed using the mails in working with the vendors listed here, getting a perfectly lovely, albeit with a perhaps less interesting process, diamond for your sweetheart.
Part II -- the evaluation...now made even easier by the info on appraiser resources presented here on Pricescope.
In coordination with Part I, look for a
local independent appraiser
, hopefully equipped with qualitatively proven cut measuring apparatus (sarin, ogi, helium) to partner with you in reviewing your diamond selection. Further, consider looking for one with these appraiser resources, even if he or she is only available to you at a distance. (Consider, however, if your diamond already comes with documentation from AGS, or GIA, for example. AGS may provide sufficient measurements to stay local, regardless of your local appraiser''s equipment. If GIA, this may be the case after 1/1/06).
Otherwise...
the addemdum...in concert with the above, develop good phone skills (to communicate with both a vendor and an appraiser at a distance), and consider buying an
idealscope
to enhance your own critical viewing abilities, with
comments
from both Windowshopper and Jim Schultz concerning this technology notwithstanding (though greatly appreciated).
#2 Location
...where is the stone?
The implications behind the fact that the stone may or may not be in the possession of the vendor who can ultimately sell it to you are
various
. Regardless, it may be on site, and it may not, until it is ordered for you. Frequently, by reviewing lists of diamonds here on Pricescope (see Location #3 below), if the diamond is not already with the listing vendor, the only thing you are required to do to have access to the stone for review, is to request it from the vendor, and they order it up for you. In most cases, the diamond listed, when not in house, will have imperfect information associated with it -- and this -- to varying degrees. Only one vendor referenced here (
GoodOldGold
as a sponsor) seems to make reference to a third party database, which also additionally include diamonds referencing crown and pavilion angle data. Still, that same vendor does not reference other diamonds listed here with less information, so there is no real one stop shopping. Still, you can try to get there. For that reason, there is...
Location #3
....concerning the question....where are the databases that will help you optimize your search, bringing you and the stone together?
Pricescope helps you to pull lots of different data together. Even still, if you''re seeking to optimize your choices, understand that the databases included here can only reference those vendors who enable their data to be included here for your comparison; also, currency may be an issue, and in the best of cases, you could do well to consider navigating at least 2 different databases here.
a) The
search by cut
database is a great place to start. Also, it may be a reasonable place to end your diamond search. Here, diamonds from sponsoring vendors are listed, with most being in-house (
GOG
also lists its 3rd party options), where all include the important crown & pavilion data, and where
HCA scores
and even the associated qualitative factors are automatically calculated and included for you.
b) The search by
e-vendor
is another significant database available here. Here you can widen your options to see additional offerings (largely inclusive of the search by cut options), albeit ones for which the additional most preferred cut data is otherwise unavailable (or simply not shown). Still, ostensibly, you can constrain by a number of criteria, including what''s represented as tests for both "AGS0" and "H&A." In fact, as of 1/06, after the new AGS certifications have been in place for 6 months, efforts to both constrain for these documents (searching for AGS only) and look for a visual confirmation of that newer cert (measuring 0 for light performance) is an obvious direction for "nailing down" a strategy B. (Note: if your search comes up dryer than you would like, after having looked for options in (a) and (b), you can try at least one more time with a
AGA charts
for cut). Sometimes diamonds listed here are included at a discount to the diamonds presented in (IIIa) above. Frequently, there may be good reason. Also, maybe the diamonds here will be a pretty good value after all.
A strategy you may consider to optimize your search would be to find a vendor who will help you to review diamonds from both (a) and (b)...both the "search by cut" and also, the "e-vendor" databases, so that you can choose the best fit between quality and value.

c) Databases at the vendor sites...these can be helpful, too. Alternately, sometimes they may be less helpful than the same data presented here on Pricescope. Some of the factors to consider are these:
- the local vendor''s database -- whether it includes only its own stock, or a combination of inventory in hand and also listed stones off site -- may be more current than the Pricescope listing. Since the first one to "grab" a stone up can be the one to get it, time sensitivity can be important, so if you are drawn to monitor one or more vendors, you may do well to monitor their site, as well as the one here on Pricescope.
- the qualitative information on the vendor site may be lacking, while remaining a useful resource, in which case the Pricescope site may be better in other instances, even when you have a specific vendor in mind. For example, whereas Abazias lists their diamonds in the e-vendors option, no stratifying by cut seems available there. But the same diamonds available there, are stratified here!
- search parameters and their implementation vary from vendor to vendor...some requiring you to search multiple databases, albeit providing an ample selection (
WF
), others allowing for one search to be a more comprehensive search, if desired (
the old
DCD,
Bluenile
), and others may be, if less integrated, then more rich in content (
GOG
, Nice Ice)...just to name a couple of examples.
Summary -- how to manage the beast (of diamond shopping)? You can get there. Pricescope provides a rich set of tools, and a good place to start. Also, maybe a good place to finish.
Last edited by a moderator: