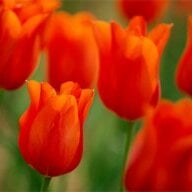 Joined

Dec 29, 2006
Messages

12,461
I was so good about going to the gym last spring and summer and then I fell off the wagon. I really need to get back into it but I''m having a hard time. I have become the queen of excuses!

I thought a good pair of shoes might help get me motivated. I bought a new pair not too long ago and although they are okay, they are much heavier than I would like. What would you recommend? I''d like a pair of shoes that are really lightweight and don''t cost a fortune.

Also, I am very much a beginner with the whole excerise thing. Running on the treadmill? Ha! More like walking and using the elipical once I get back in the swing of things. Any thoughts on shoes for someone just starting out?

Thanks!