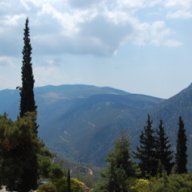 Joined

Dec 20, 2007
Messages

198
Hi everyone:

I have a life insurance scenario that I am completely torn on. We''re having the nurse come out tomorrow to do the screening, so I''ll need to decide in the next 24 hours or so about our approach to life insurance.

I am unsure of whether term life insurance is the right option for us for the following reasons:
My husband is turning 35 this year, I am turning 24. We do not have kids yet and probably won''t for the next five years or so. Most term policies are between 10-20 years, which would have them expiring right when DH turns 55. My dad just turned 55 and his term life premium quadrupled. I''ve also read it''s harder to get another term life insurance policy once you reach your mid-50''s. The last thing I''d want is for my husband''s life insurance to expire when our (future) children are in their mid-teens, preparing to go to college. While I can hope our financial situation will be one where if DH was to pass away without life insurance, I could muddle through, the whole point of insurance is for me to not have to face that situation.

The other option is obviously universal insurance. The monthly rate is high, but not unmanageable, and if we buy it now, we''d have it for the length of time I''ve read that it starts to be beneficial to go for universal insurance over term (15-20 plus years). It''s also a locked rate. Also, with the markets doing what they''re doing at the moment, I''m not convinced I could be making more money after taxes by investing the money elsewhere. On the other hand, going with universal insurance will be flushing money down the drain unless we keep it for the next 20 years.

I really have no idea what to do now! I don''t feel we fit the traditional need for term insurance do to our age discrepancy and how old we''ll be when we start our family, but I also don''t want to be flushing money away if it can me better invested elsewhere. DH pretty much leaves the money decisions to me, so he''ll go with whatever I finally decide on. He sees the pros and cons of both, but isn''t any more sure of what is the right way to go than I am. Any thoughts, suggestions, or experiences would be much appreciated!