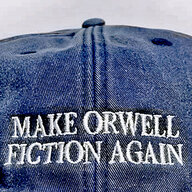 Joined

Apr 30, 2005
Messages

31,346
Hubba Hubba!
I don't mind seeing more of these.

The fashion industry catches a lot of crap for their ubiquitous gaunt females, and rightly so!
Finally, some correction for that scrawny
male
body size they have always venerated.
http://www.bbc.co.uk/newsbeat/article/36302754/from-surrey-gardener-to-one-of-the-uks-first-plus-size-male-models
Partial snip:
Charlotte says that she's heard the public speak "time and time again about the desire to see different shapes and sizes represented".
But she says that the rise of the plus-size model is just the start for an industry often criticised for its portrayal of body image.
"This feels like a progressive step towards representing a wider range of body shapes and sizes in this industry, both female and male," she says.
"There is still a long way to go to take things from specialist areas and token bookings to the 'norm' for the industry and society."
Ben says that the term plus-size doesn't simply refer to one body shape.
"I think that people jump straight to one conclusion when it comes to the phrase plus-size," says Ben, talking about the representation of larger bodies.
"But it means many things and for women in modelling it's about being curvier and for men, representing those that are broader.