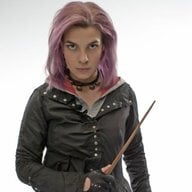 Joined

Dec 27, 2017
Messages

378
Let's talk workout clothes and athleisure! What brands and trends do you love and wear? What brands/trends are you not fond of?

I used to be a die-hard Lululemon fan, but their quality seems to have taken a nosedive in the last several years. I tried on two pairs of leggings yesterday. Both were the correct size, and both were see-through on the squat test. (Well, one was see-through, and one was a black pattern printed on a white background, so who knows if it actually was see-through or if it just looked that way). That's just nuts. Many of my leggings have also stretched out in recent years. To their credit, Lulu will replace them if this happens, but it's still a pain. However, they are still doing a fabulous job with their Define jackets. I practically live in mine.

Much of my business recently has gone to Athleta. They are absolutely killing it. Their leggings are comfortable, they wash well, there are tons of options with pockets. Pockets that will fit my giant phone! I also love their jeans. They have started to have more non-workout stuff in general, and some of it is good. Their sizing is weird, but once you figure it out, you're good.

I've heard people rave about Fabletics, but I can't wrap my mind around a subscription model for workout wear. I also have yet to find gym t-shirts I like as much as plain old Nike dri-fit or Underarmour. Sometimes basics are great.

As for trends, I don't know that I do all that many. I see things on Instagram that no one really wears at the gym. Current trends seem to be for lots of cutout backs with strappy bras and tops, but that holds little appeal for me. I don't like the idea of lying on a bench where a ton of other people have been sweating and having my bare skin out. Bleh. (And yes, they are supposed to clean it off. Most of them do). Still.

One trend I can't get my mind around, for lounging at home...JOGGERS. Help me with this. I love a legging. I love a flare. Wide legs are great, too. But wth with joggers? Maybe it's because I associate that look with Hammer pants....