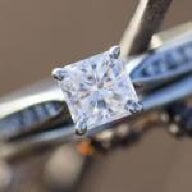 Joined

Jan 18, 2011
Messages

499
Thanks for all the well wishes
I had my follow up appointment at the burn center today.
The appointment went really well. The girl was amazed at how well I reacted to it when it first happened. I told her that within 5 minutes of the burn I had it in the shower under cold water, had it that way for 20-30 minutes and then within an hour of the initial burn, my friend (a nurse) was over with silvadene and wrapped it for me. She was BLOWN AWAY! Most people don't react that quickly or do the textbook correct thing, which apparently I did. She was also really impressed at how much I knew and even asked me at one point why I came in since I know how to care for it so well
It's no longer an open wound. She used fancy doctor speak, but basically it's shiny skin just waiting for the top layer to heal over... which will be soon-ish. I have instructions to keep it covered with sunscreen 45 spf or higher for the next year and a half. I have NO restrictions in Hawaii! She said to keep an eye on it and make sure the redness around it doesn't grow. If it does, then I need to stop doing whatever caused it. But if there's no irritation, then I'm fine!
None of the crazy regimen needs to be kept up, I just need to keep it moisturized with lotion or cocoa butter. It doesn't need to be covered, but I will still at work so people don't look at me like a freak. She also didn't expect any scarring and I don't need a follow up appointment unless I want one!
To be safe, I'm rescheduling our snorkeling appointment for later in the week but it doesn't need to be cancelled!!!!
YAY!!!!