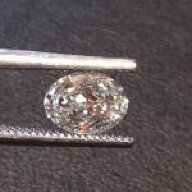 Joined

Jun 9, 2011
Messages

203
...but it wasn't, because I got picky about the ring so we're having one custom made, and he didn't want to propose without the ring. His best friend told me last night though that the plan had been for last weekend...
I'm kinda bummed. I SO want to be engaged to this man, like right now!, I l

ve him SO much!, and I didn't want to ruin his proposal plans with my ring pickiness. I know he just wants me to be happy though. Grrr... The ring will be ready in about 4 weeks, provided the waxes look good. Hopefully it will be done a few days before our Hawaii trip, and he can propose there if he wants, but I know he had been planning on doing it in a place near home that's really special to us...
I feel selfish for having ruined/delayed his plans