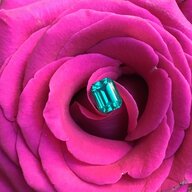 Joined

Apr 10, 2017
Messages

783
Dear all, thank you again for all your help on this new purchase in another thread:
https://www.pricescope.com/communit...8k-victorian-emerald-and-diamond-ring.258561/
I've decided to...drumroll...keep the ring! Even though the emeralds are really dinged up (scratches, nicks, even a corner chipped off completely) under my loupe, with the naked eye the glow is still overall quite pleasing. And also I don't have to "baby it" and can really just enjoy wearing the heck out of it!
With that said, even though I'm not afraid to "bang it up" a little, I still hope not to loose any of the emeralds, since I think it may be hard to color and size match one if one is missing. So I asked my jeweler re prong work.
My jeweler states prongs could be laser retipped for around $160. I've never had to do any prong work. Does price sound about right to folks? Is it safe to do laser for emeralds?
Here's a fun glamour shot of the ring as a BIG thank you to everyone who voted on the other thread: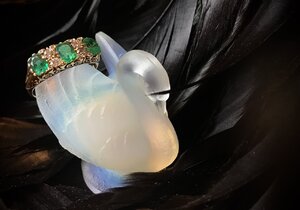 Last edited: