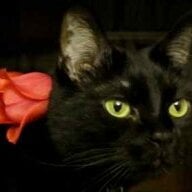 Joined

Jul 5, 2007
Messages

3,998
The waxing thread has been really interesting to read and I was wondering if maybe we could ask some questions here to those who have done laser/looked into laser treatments.

What are the costs?

Does it hurt?

How long did it take?

Are there health risks? Did you have any side effects/skin irritation?

What are the outcomes? Has hair grown back? Are you happy with the results?

How do you find a reputable person to do it? Where did you go?

If you decided not to have laser treatment done, what made you change your mind?



-And my additional question - has anyone had facial hair removed? My mom did laser for her upper lip in the 80''s and I very much want to do the same thing, but she said it was extremely painful and also very expensive back then. I''ve half looked into it by scheduling an introductory appt, but then the reviews of the office were not at all good and I backed out. I''m also curious how the skin reacts, because this isn''t a part of my body I''d be able to cover up...