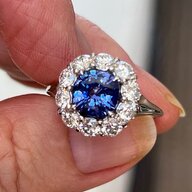 Joined

Aug 18, 2013
Messages

6,606
Started with my deceased mother's .24 G VS2. It ultimately went into a pair of earrings I had made for my sister's daughter.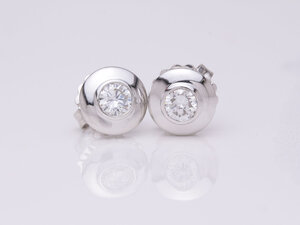 Went to a three stone - same .24 with 10 point sides.
Moved to a .64 OEC, set in a cluster of roughly 20 point sides.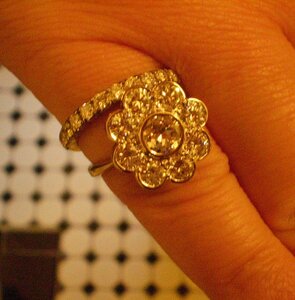 At this point I started my ideal-cut-with-better-stats journey....
.83 F SI1 set in a three stone with .46 and .47 sides. All super-ideal stats. This was a small-ish but gorgeous ring.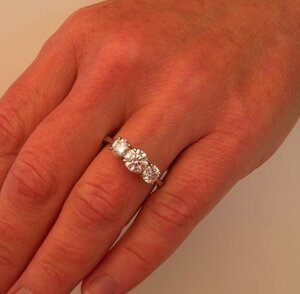 Then 2.35 H SI1 from GOG - not ideal cut -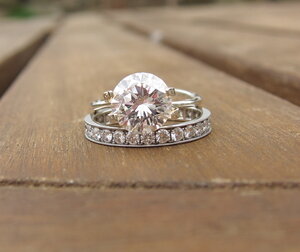 Recut into an Ascendancy cut 2.15ct H SI1 by GOG -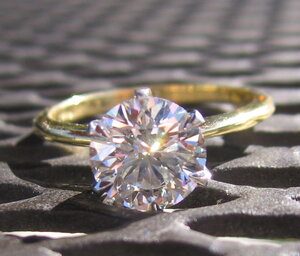 Set into a GOG 3 stone with 2 x .72ct sides -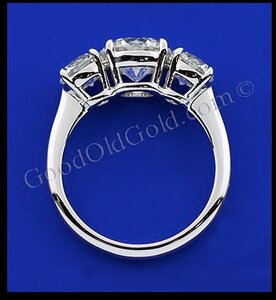 Traded up then to a 3.11 K SI1 AVR -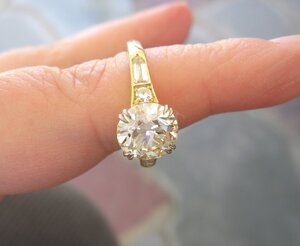 Then jumped to a 3.61 I VS2 solitaire -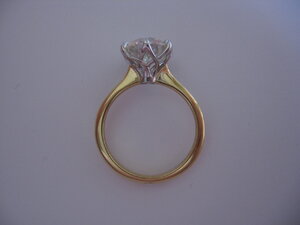 From there to an H VS1 3.4ct ACA - which is where I should have stayed, frankly -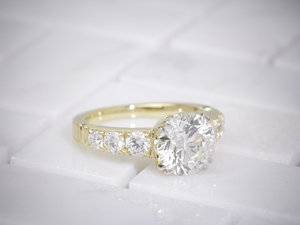 Then flipped to this - 4.01 I VS1 ACA in a halo (what was I thinking?) -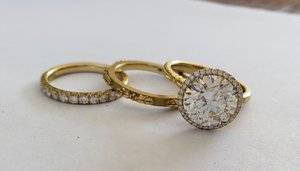 And now to *this* - 3.05 F VS2 with 2 x .6 F VS1 ACAs -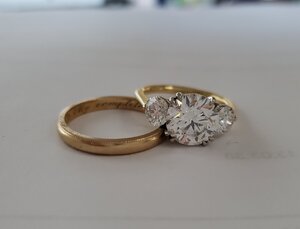 I loved all the later iterations of my rings, from my first, small, ideal cut 3-stone onwards. The only one I didn't like was the halo - just not me at all. I loved all the solitaires, the three stones (obviously!) - but perhaps my favorite ring was my Merry ring - with the 3.4ct ACA center. That was a stunning ring and I'd love to recreate it, it I could - maybe with a colored center....
Actually, now that I think of it, my opal ring is based on Merry, and I love that ring. It's one of those things I'd save in a fire: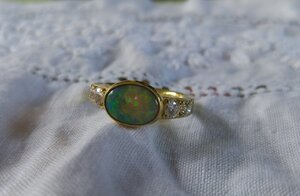 I think this means I have the most upgrades so far. Do I get a set of steak knives for this?
Last edited: