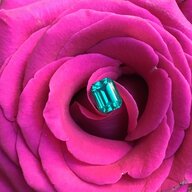 Joined

Apr 10, 2017
Messages

743
Bought this ring online and would love some honest PS advice and expertise.
Around $900. Described as Victorian emerald and diamond ring (given COVID, I have no way or verifying 18k gold content or the stones unless I want to risk a trip to my local jeweler in person).
I like the overall look, but wonder if I paid a fair current market price especially given it's not all original (see below). Would you keep it or return it?
Pros:
1. nice color of the emeralds (they appear real with inclusions, surface fissures, etc). I like the blue tinge.
2. Good condition of shank/shoulders
3. Appropriate antique hallmarks (W for year 1921-1922 per my Birmingham assay guide)
Cons:
1. One side emerald appears replaced—one is a mixed cushion cut with barely any wear, and the other two emeralds are emerald cut emeralds. Color matched well, but still, not entirely original.
2. Some of the diamonds may be replaced also (I see rose cuts, European cuts, and round brilliants)
3. One surface crack to one emerald maybe a bit more than the usual fissures. Center emerald has some fissures on the surface.
4. Odd there are no gold hallmarks given the time period. No resizing mark either I can see on shank to explain marks that maybe disappeared with subsequent sizing.
5. Really worn down prongs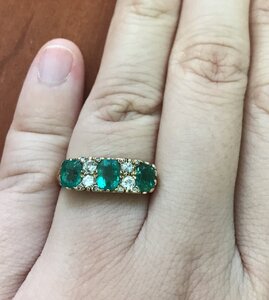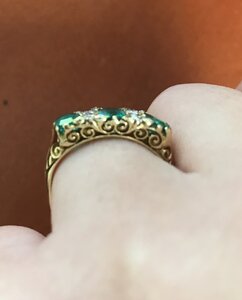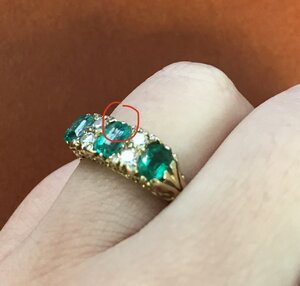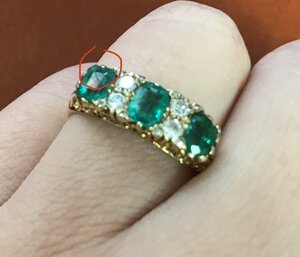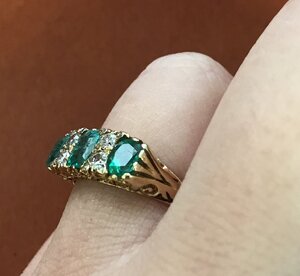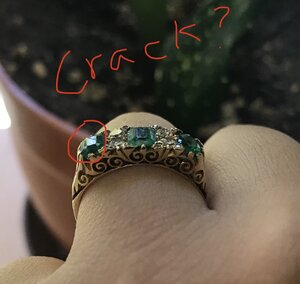 Last edited: