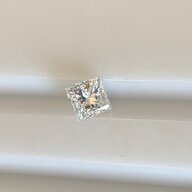 Joined

Nov 8, 2015
Messages

364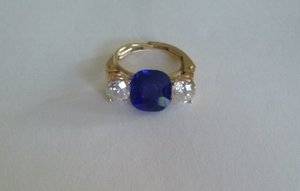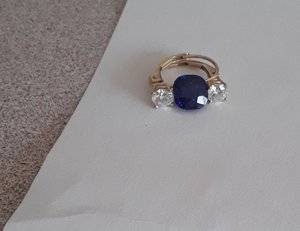 Hello all. I've been a member here for a while, but rarely post. I hope you will guide me if this is the wrong forum, of if i should post this issue differently. It's a big deal, and I'm concerned, so have to start somewhere.
I recently sent a beautiful, 2.41, royal blue, cushion cut Kashmir sapphire that was my great grandmother's to a well known gem lab (can't say the name for legal reasons) in New York. I gave it to a trusted jeweler I've known for 30+years, who insured it, and sent it to her cutter in N.Y.C first to get a cost estimate in case I wanted to polish it before getting it evaluated for origin. I decided not to, and to keep the the time worn look and little scratches to preserve its original "character". The stone was in their hands for about 4 days. It was delivered to the lab, and was there for almost 7 weeks. I was told this was because their best gemologists were in Hong Kong for the September show or meeting.
The stone came back 2.43 carat, Kashmir country of origin. Great! Just as we thought, and as a prior appraiser had said, in writing, many years ago.
My jeweler unwrapped the stone... It was purple, not a sleepy velvet blue. I said right away, "Oh wow! That's weird...I didn't think my sapphire had that much purple tone in it." My jeweler said, "It's just the lighting, or maybe it's cleaner now." Yes, the 'new' one matched the picture on the lab cert., but not my personal photos of the gem, or my clear memory of it. ( I know lab lighting is different but...) The measurements were almost the same ( I was told calpers can vary etc.).
I had clearly said to my jeweler before sending, "What's incredible about this stone is the perfect sleepy blue velvet color, almost royal blue". She knew, and agreed.
Honestly, once you see one in person you never forget it. It's just THAT rare a color.
Now, here's the thing, I spoke to her, we've had a tough time with this, as she insists her cutters are honest, the lab is honest etc.
I will post the pics taken in the same light, time of day, camera etc.
You guys be the judge.
What the heck happened here!
Could they have Sarined it, CAD-ed it and replicated the shape/facets/scratches and switched it out? Is that even possible?
Only the FIRST picture is of the original Kashmir, the rest are what was returned to me.