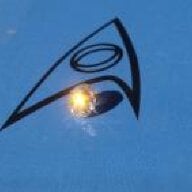 Joined

Apr 21, 2010
Messages

1,331
How do you justify an expensive purchase?

For a while now, I've been eyeing an Hermès wallet. It's beautiful, it's functional and I want it. I can afford it without going into debt or jeopardising other savings plans. I should buy it, right?

Last week I showed it to a friend and mentioned that I wanted to get it on an overseas trip next year (we don't have Hermès in my country). My friend was appalled. That much money! For a wallet! I could buy a regular leather wallet from a local craftsman every year for the next 30 years and it would still be cheaper, I would be investing in the local economy blah blah blah

I brushed it off, but now I'm second guessing myself. Should I rather buy something else? Perhaps I should just replace the perfectly serviceable leather wallet I've been using for the past five years with something similar? Or if I want a luxury item, perhaps I should just buy a Louis Vuitton wallet? They're readily available in my country and while expensive, they're still cheaper than Hermès... But I want Hermès. Not just any Hermès. This Hermès.

I don't know why I want Hermès. But I do. And after this conversation with my friend I'm struggling with whether or not I should buy it, and I'm having difficulty justifying the price. I mean, spending a ton of money on a diamond is one thing. That's what they cost, yanno? But I could buy a hundred wallets for the same price as this Hermès.

So I'm stuck.

How do you justify expensive purchases? Or do you just go, "I like it, I can afford it, I'll buy it!"

Help.